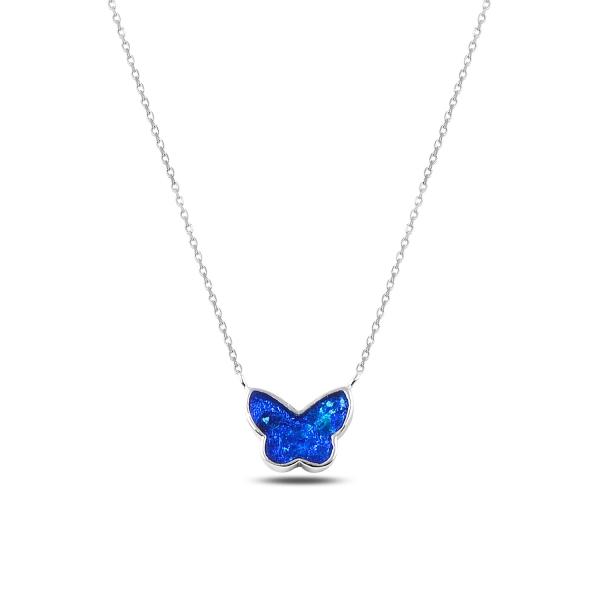 Created opal butterfly necklace in sterling silver
Let the world know how much you love nature with this dainty created opal butterfly necklace.

Handmade in sterling silver and rhodium plated.
Created opals are man-made opals that have the same chemical composition internal structure, physical properties and appearance as natural opals. They are often called lab-created opals, lab-grown opals, or cultured opals to indicate their man-made origin. Many lab-created opals look so much like natural opal that even well trained gemologists can have difficulty separating them from natural opals.