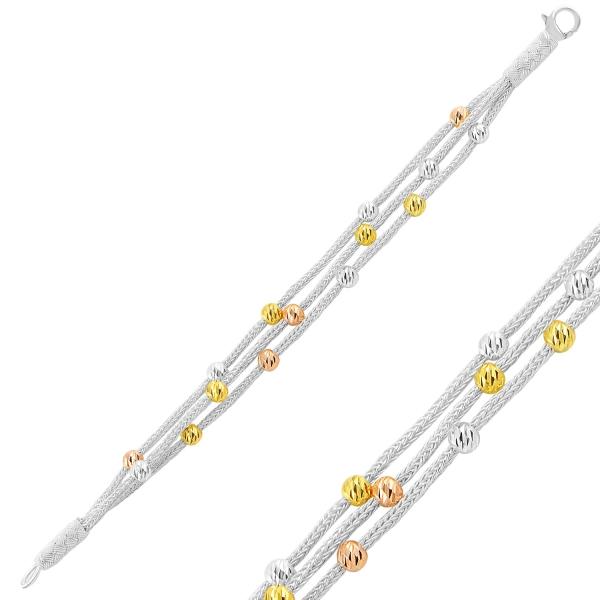 Kazaz Bracelet With Diamond Cut Tri Colour Balls In Pure Silver
Jewellery lovers who are inspired by the ancient arts, crafts and history, may just fall in love with the aesthetic beauty of this kazaz bracelet. This gorgeous bracelet is perfect mixture of ancient and modern world. 

Completely handwoven with 1000K pure silver threads. It features eye-catching dainty Diamond cut balls that are plated to rose gold, gold and rhodium. 

Kazaz is the only jewellery art in the world uses 1000K pure silver and because it's made with pure silver they are extremely soft, light, flexible yet very strong. It is one of the most comfortable bracelet you will ever wear in your life.

Kazaz is an ancient art dates back 2800BC to Lydians & Sumerians. There are only handful artisans left who can create this unique art.