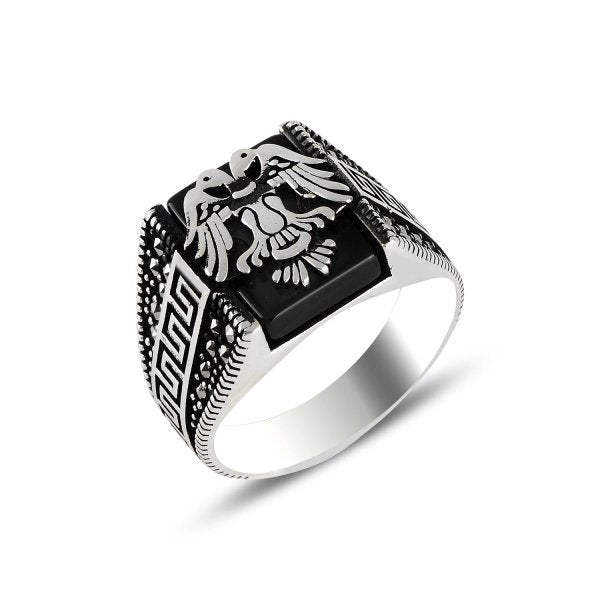 Seljuk's Eagle Marcasite & Black Onyx Men's Ring
Create bold, powerful and elegant style with this unique black onyx men's ring. 
Handmade in sterling silver with natural black onyx , it features 2 headed eagle that symbolise power. It has on the side greek key design and also stunning natural marcasite stones. These beautiful ring is one of our best seller and you will fell in love with it. 

2 headed eagle 🦅 was symbol of Seljuk empire and also it was symbol of ancient Serbian empire. Many powerful empires used 2 headed eagle as their symbol.