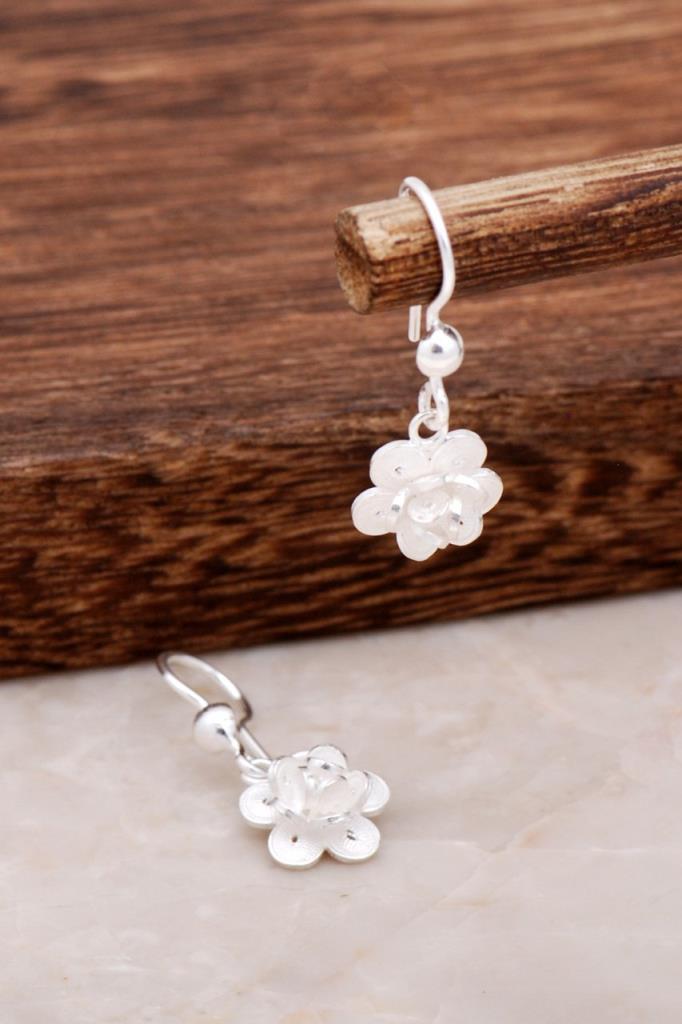 Flower design filigree earrings in sterling silver
Give the flower that will always be in full bloom with this stunning flower design filigree earrings. 

Handcrafted in sterling silver. 

Filigree is an ancient art, dates back to 3000BC

Filigree is a design element that requires very delicate & intricate metal work. Filigree work is created by carefully twisting, untwisting, curling, and/or plating together thin threads of pliable precious metals, such as gold and silver.