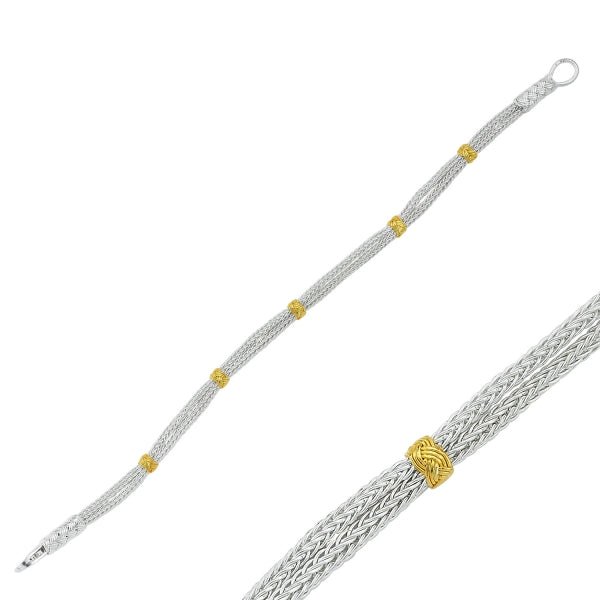 Handwoven Kazaz Bracelet in 1000K Pure Silver
Spoil yourself or your loved ones with this handwoven beauty. Handwoven with 1000K pure silver threads (0,08 micron thickness) almost as thick as single strain human hair. 
Clasp is sterling silver (925K) and partly 18K gold-plated. 
Kazaz is an ancient art dates back to 2800BC to Lydians. 

Kazaz is the only jewellery art in the world uses 1000K pure silver. 

Kazaz jewellery art soft, light, flexible yet very strong and durable.