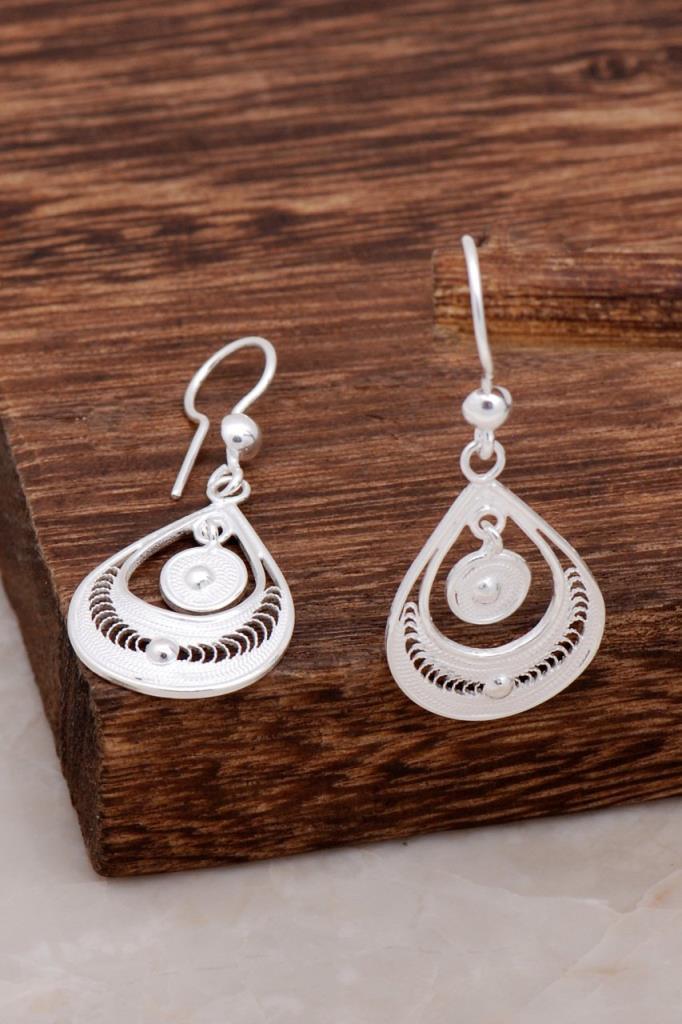 Teardrop filigree earrings
Add an elegant touch to your outfit with these luxurious teardrop filigree earrings. Handmade  in sterling silver in a beautiful teardrop design. 
Filigree is a form of intricate metalwork used in jewellery and other small forms of metalwork. In jewellery, it is usually of gold and silver, made with tiny beads or twisted threads, or both in combination, soldered together or to the surface of an object of the same metal and arranged in artistic motifs.