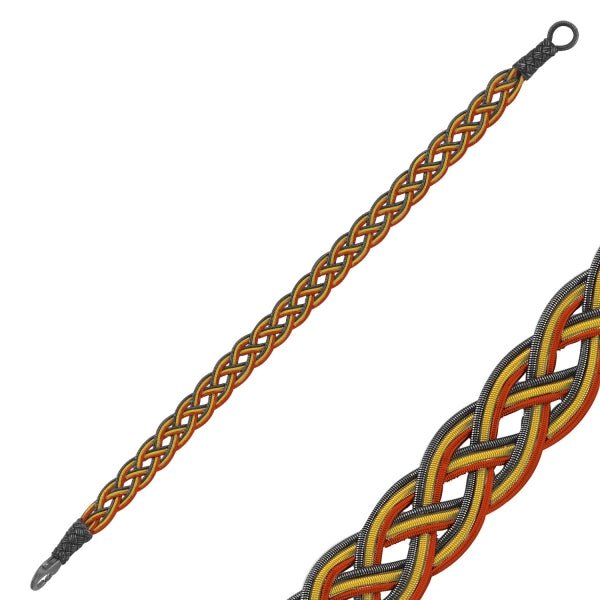 Aboriginal Flag Colours Kazaz Bracelet In Pure Silver
We acknowledge the Traditional Custodians of the land, and pay our respects to their Elders past and present. We created this beautiful bracelet to honour and show our respect to original owner of this land. 

Kazaz is an ancient art that dates back to 2800 BC Made by 1000K pure silver threads and completely handwoven. Kazaz jewellery are very soft, light, flexible yet very strong and durable.