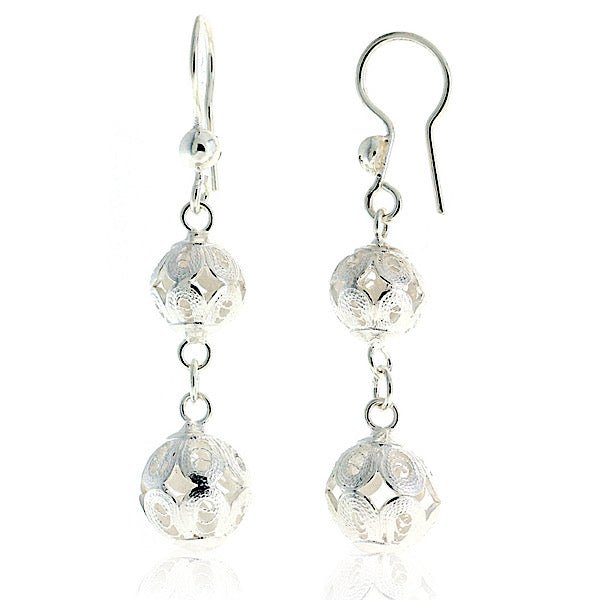 Dangle Ball Filigree Drop Earrings In Sterling Silver
Embrace the ornate appeal of these filigree teardrop earrings that fuses whimsy with glamour. The elaborate filigree styling lends grace to these gleaming drop earrings. With delicate, detailed structure and classy appearance, the filigree jewellery possesses a style that's flaunt-worthy.

Features two dainty balls and dangling beautifully. 

Handmade in sterling silver.