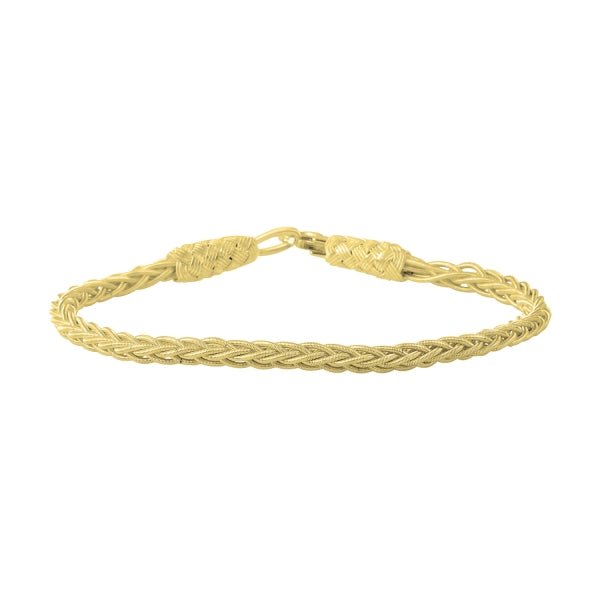 Gold Plated Handwoven Kazaz Bracelet in Pure Silver
This Unique Kazaz bracelet is made by 1000 K pure silver threads and completely handwoven. It is very light, soft, flexible & comfortable.
18 K Gold Plated.
Kazaz is an ancient art dates back to 2800Bc 
it is a dying art that only very few people can craft this art in the the world. 


Kazaz is a hand weaving technique, they use 1000 k pure silver threads (0,08 micron thickness) almost as thick as a single strain human hair. Completely handwoven.