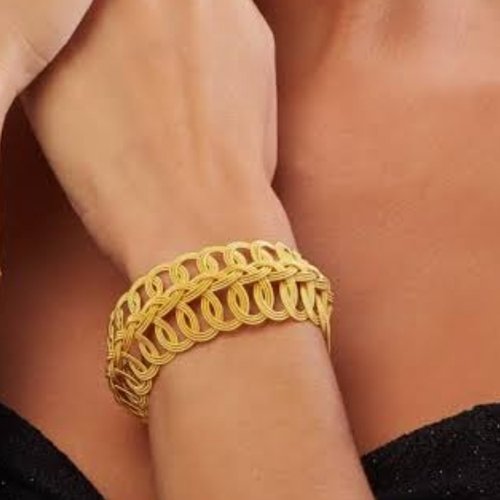 Gold Plated Kazaz Bracelet in Pure Silver
Imagine an art so pure and advance it's own creation.
Dates back 2800BC made by 1000K pure silver threads (0,08 micron thickness almost as thick as single strain human hair) and completely handwoven. 
18K Gold-plated.
Kazaz bracelets are very soft, light and flexible yet very strong and durable.
This elegant bracelet showcases intricate handwoven design. Wear this Kazaz bracelet day and night with ease.