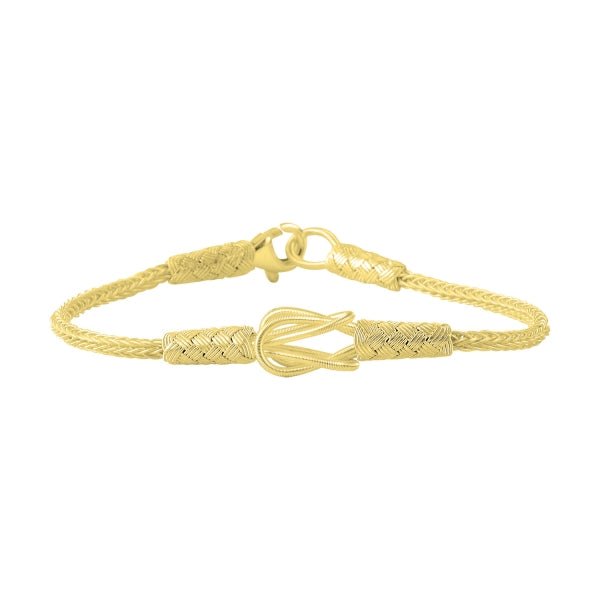 Gold Plated Kazaz Reef Knot Bracelet In 1000K Pure Silver
Symbolise unbreakable bond and connection. Get this beautiful bracelet for your partner or someone you have that special bond with. 

Kazaz reef knot bracelet is made by 1000 k pure silver threads 0,08 micron ( almost as thick as single strain human hair ) and completely handwoven. Kazaz is an ancient jewellery art dates back to 2800BC to the Lydians.  


18K Gold Plated. 
Kazaz jewellery are soft, light, flexible and comfortable yet very strong!

The Reef knot is an ancient simple binding knot used to secure a rope or line around an object. It is sometimes also referred to as a hercules knot. It's also been used for sailing for centuries.
Beautiful piece of jewellery, looks amazing on. Impressed with the quality and hand made work that has gone into it. Highly recommended.