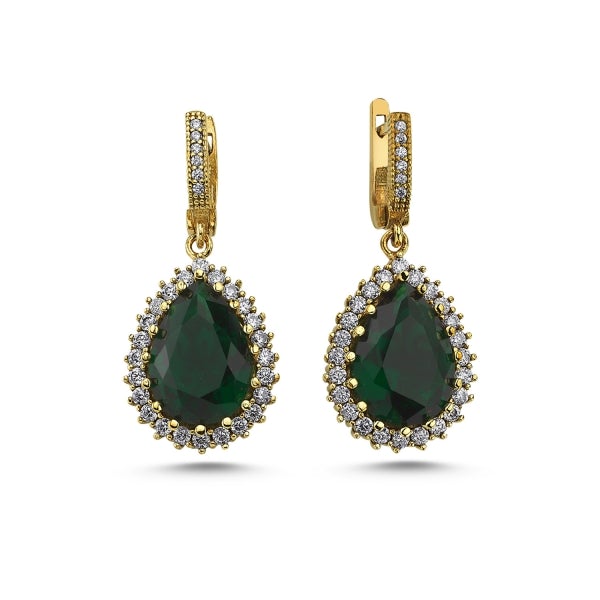 Hurrem Sultan Earrings With Lab Created Emerald in Sterling Silver
Elevate your style with these luxurious Hurrem Sultan earrings. Handmade in sterling silver with lab created teardrop cut emerald and surrounded with shimmering cubic zirconia. 

Inspired from Treasures of Ottoman Empire. 

Hurrem Sultan , also known as Roxelana, was the chief consort and wife of the Ottoman sultan Suleiman the Magnificent. She was a harem girl. She became one of most powerful and influential women in Ottoman history as well as a prominent and controversial figure during the era known as the Sultanate of Women. 
Absolutely beautiful!
Exactly like the photo and such high quality! Perfect mothers day gift 😍