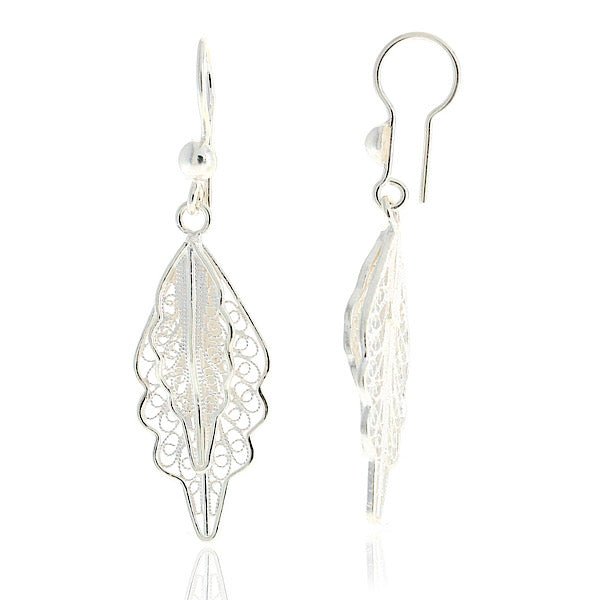 Two Layer Leaf Design Filigree Earrings In Sterling Silver
One of our Best seller ! 

Discover the aesthetic and intricate beauty of filigree with these stunning two layer leaf design filigree earrings. Handcrafted in sterling silver with the 5000 years old jewellery making technique. 

Filigree is an ancient art dates back to 3000BC. It is an intricate metal art work made with very fine sterling silver threads. It some sort of a lacing technique only made by hand without using any power tools or shaping tools. Each filigree jewellery is 1 of a kind even on the same pair of earrings you would see slightly differences.